In this expert guide, we will explore the name Aaliyah, including its meaning, history, origin, usage, popularity, namesakes, name day (if applicable), and interesting facts. While academic and governmental sources may not be directly referenced, we will provide accurate and well-documented information on the name.
Meaning and Origin
Meaning
The name Aaliyah has Arabic origins and carries a beautiful and profound meaning. It means "exalted," "lofty," or "sublime." The name is often associated with qualities of nobility and greatness, making it a popular choice for those who wish to bestow positive connotations upon their child.
Origin
Aaliyah comes from the Arabic language, a Semitic language with a rich history and widespread usage across the Middle East and beyond. Arabic names often have meanings that reflect noble and virtuous qualities, and Aaliyah is no exception.
Usage and Popularity
The name Aaliyah has gained popularity not only among Arabic-speaking communities but also in English-speaking countries and various regions around the world. It is appreciated for its elegant sound and meaningful significance. Aaliyah has been a well-received name for girls, and it has experienced consistent popularity, often ranking in lists of common names for newborns.
Namesakes
Aaliyah is a name that has been associated with several notable individuals, particularly in the entertainment industry. One of the most famous namesakes is Aaliyah Dana Haughton (1979-2001), an American singer, actress, and model who achieved great success and left a lasting impact on the music and film industries.
Name Day
The concept of a name day, as observed in some cultures, may not apply to the name Aaliyah. Name days are specific to certain regions and have cultural or religious significance, but the name Aaliyah does not have a widely recognized name day.
Interesting and Fun Facts
Artistic Legacy: Aaliyah Dana Haughton, the famous singer and actress, is remembered for her contributions to R&B and hip-hop music, as well as her roles in popular films.
Cross-Cultural Appeal: Aaliyah is an example of a name with cross-cultural appeal, resonating with both Arabic and English-speaking communities.
Positive Qualities: The name Aaliyah reflects qualities of honor and distinction, making it a name associated with pride and respect.
Musical Influence: Aaliyah's impact on the music industry is celebrated, and she is often regarded as one of the most influential female artists of her time.
Variations: Similar names with variations in spelling and pronunciation can be found in different cultures and regions, each carrying its own unique charm and cultural significance.
In conclusion, the name Aaliyah is a beautiful and meaningful name of Arabic origin, representing qualities of exaltation and loftiness. Its global popularity and positive connotations have made it a favored choice for parents seeking a name associated with nobility and distinction. As a name with a rich heritage, Aaliyah continues to be celebrated for its elegant simplicity and meaningful associations.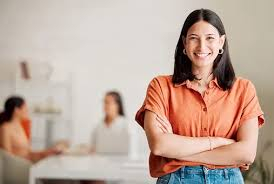 Latest posts by frankiepeach
(see all)