The name Abena is a beautiful and meaningful name with a rich history and cultural significance. In this expert guide, we will explore various aspects of the name Abena, including its meaning, history, origin, usage, popularity, namesakes, name day, and some interesting facts about this name.
Meaning, History, and Origin
Meaning
Abena is a female given name with its roots in the Akan language, which is predominantly spoken in Ghana and Cote d'Ivoire. The name Abena means "born on Tuesday" or "Tuesday-born." In Akan culture, each day of the week is associated with a unique name, and "Abena" specifically refers to a girl born on a Tuesday.
History and Origin
The Akan people have a deep cultural and linguistic heritage. The Akan naming system is based on the day of the week a child is born, and Abena is a significant name within this system. Akan names often carry specific meanings and connotations related to the circumstances of a child's birth, making them culturally significant.
Usage and Popularity
The name Abena is most commonly found in West Africa, particularly in Ghana, where the Akan culture is prevalent. However, due to international migration and the Akan diaspora, the name has also gained recognition in other parts of the world. Its usage outside of Africa is relatively less common but has been growing as cultural diversity and appreciation for African heritage spread.
In recent years, there has been a trend of giving children names with cultural and meaningful significance, so names like Abena have garnered more attention. While not one of the most popular names globally, Abena holds a special place within the Akan culture.
Namesakes
Abena Busia
Abena Busia is a Ghanaian poet, academic, and diplomat. She has made significant contributions to literature and is known for her poetry collections.
Abena Osei-Asare
Abena Osei-Asare is a Ghanaian politician and Member of Parliament. She represents the Atiwa East Constituency.
Abena Rockstar
Abena Rockstar is a Ghanaian musician and songwriter, known for her contributions to the music industry.
Name Day
In the Akan culture, the day of the week on which a person is born is associated with specific traits and characteristics. People born on a Tuesday, known as Abena in the Akan tradition, are believed to possess qualities like energy, courage, and dynamism. They are considered to be determined and enterprising individuals.
Interesting and Fun Facts
The Akan culture has a complex system of day names, and Abena is just one of the many names associated with different days of the week.
The choice of a child's name in Akan culture is not arbitrary; it reflects the day of the week on which the child is born and often carries spiritual significance.
The popularity of the name Abena is closely tied to the Akan cultural identity and the diaspora of Akan people around the world.
As the world becomes more interconnected, the beauty and significance of names like Abena are increasingly being recognized and appreciated by people from various cultural backgrounds.
In conclusion, the name Abena is a culturally rich and meaningful name with roots in the Akan culture. It carries the significance of being "born on Tuesday" and is associated with specific traits and qualities. While it may not be among the most popular names globally, Abena has a unique charm and cultural importance that makes it a special name for those who bear it.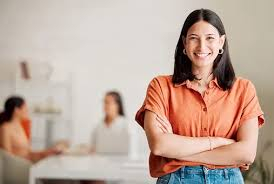 Latest posts by frankiepeach
(see all)