Meaning, History, and Origin
The name Akbar is a name with a rich history and cultural significance, particularly in Islamic and South Asian contexts.
Arabic Origin
Akbar (أكبر) is derived from the Arabic word "akbar" (أكبر), which means "greater" or "greatest." It carries connotations of greatness, grandeur, and importance.
Islamic Significance
Akbar is a name often used to praise God in Islam. The phrase "Allahu Akbar" (الله أكبر) means "God is the greatest" and is commonly recited by Muslims.
Mughal Emperor Akbar
Akbar the Great, also known as Jalal-ud-din Muhammad Akbar, was one of the most renowned Mughal emperors in Indian history. He is celebrated for his contributions to governance, art, and culture.
Usage and Popularity
Akbar is a common given name for boys in many South Asian and Middle Eastern countries, including India, Pakistan, and Iran. It is recognized and appreciated for its positive connotations.
Namesakes
Akbar the Great
Emperor Akbar, the most famous namesake, was a visionary Mughal ruler known for his policy of religious tolerance and administrative reforms.
Akbar Padamsee
Akbar Padamsee was a prominent Indian painter and artist known for his diverse and influential body of work.
Name Day
The concept of celebrating a "name day" varies among different cultures. Some cultures have specific days dedicated to celebrating people with the name Akbar, while others may not have this tradition.
Interesting and Fun Facts
Mughal Legacy
Akbar the Great is remembered as one of the greatest emperors in Indian history, known for his progressive policies, cultural contributions, and administrative reforms.
Artistic Influence
Akbar Padamsee, one of the notable namesakes, left a significant impact on the art world through his innovative and diverse artistic expressions.
Religious Significance
The phrase "Allahu Akbar" is widely recognized as an important expression of faith and devotion in Islam, often recited during prayers and significant moments.
Cultural Adaptability
The name Akbar has found acceptance in various cultures, reflecting its universal appeal and positive meanings.
Please note that while this guide provides a general overview of the name Akbar, specific cultural variations and additional details may exist. For more in-depth information and cultural nuances related to the name Akbar, it is advisable to consult authoritative sources and references.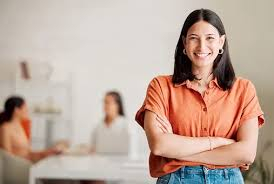 Latest posts by frankiepeach
(see all)