Meaning, History, and Origin
The name Akilah is a name with origins in African and Arabic cultures, known for its beautiful and meaningful connotations.
African and Arabic Origin
Akilah is derived from the Swahili language, a Bantu language spoken in East Africa. In Swahili, "akilah" means "intelligent" or "wise," signifying intellectual strength and wisdom.
Usage and Popularity
Akilah is a name used primarily for girls. It is popular in various parts of the world, especially among African and African-American communities. The name's positive meaning makes it an appealing choice for parents.
Namesakes
Akilah Oliver: Akilah Oliver was a notable American poet and performer known for her innovative work in poetry and theater.
Name Day
The concept of celebrating a "name day" is not traditionally associated with African or Swahili naming traditions. Different cultures may have specific customs and celebrations related to names, but these can vary widely.
Interesting and Fun Facts
Cultural Significance
Akilah is a name celebrated for its positive attributes, representing intelligence, wisdom, and intellectual strength.
Swahili Influence
Swahili is a widely spoken language in East Africa and is known for its rich cultural heritage. The use of Akilah reflects the influence of Swahili culture on naming practices.
Feminine Empowerment
The name Akilah carries strong connotations of empowerment, making it a meaningful choice for parents who value the qualities of intelligence and wisdom in their daughters.
Diverse Usage
While the name has African and Swahili origins, it is used and appreciated by people from various cultural backgrounds, highlighting its universal appeal.
Please note that while this guide provides a general overview of the name Akilah, specific cultural variations and additional details may exist. For more in-depth information and cultural nuances related to the name Akilah, it is advisable to consult authoritative sources and references.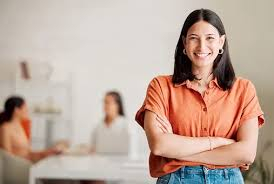 Latest posts by frankiepeach
(see all)