Meaning, History, and Origin
The name Ali is a name of great significance with origins in Arabic and Islamic culture.
Arabic and Islamic Origin
Ali (علي) is of Arabic origin and means "the exalted" or "the noble." It holds a deep spiritual and historical importance in Islam.
Significance in Islam
Ali is a highly esteemed name in Islamic culture and is often associated with noble qualities and a strong connection to the Prophet Muhammad.
Usage and Popularity
Ali is a widely used given name for boys among Arabic-speaking and Muslim communities worldwide. It is celebrated for its noble and exalted connotations.
Namesakes
Ali ibn Abi Talib
Ali ibn Abi Talib was a cousin and son-in-law of the Prophet Muhammad and the fourth Caliph of Islam. He is revered for his wisdom, piety, and leadership.
Ali al-Hadi
Ali al-Hadi, also known as Imam Ali al-Naqi, was the tenth Shia Imam and a prominent figure in Islamic history.
Name Day
The concept of celebrating a "name day" varies among different cultures and religions. In Islamic cultures, the birth of a child is celebrated with prayers and gatherings, but specific name days may not be observed.
Interesting and Fun Facts
Exalted and Noble
Ali signifies exalted and noble qualities, reflecting values highly valued in Arabic and Islamic culture.
Profound Spiritual Significance
The name Ali carries deep spiritual significance, often associated with a strong connection to the Prophet Muhammad and the leadership of the early Islamic community.
Universal Appeal
While rooted in Arabic and Islamic culture, the name Ali is recognized and respected by people from diverse cultural backgrounds, reflecting its universal appeal.
Historical Legacy
Ali ibn Abi Talib is celebrated for his contributions to Islamic scholarship, governance, and his unwavering commitment to justice.
Please note that while this guide provides a general overview of the name Ali, specific cultural variations and additional details may exist. For more in-depth information and cultural nuances related to the name Ali, it is advisable to consult authoritative sources and references.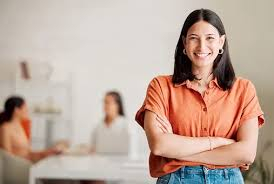 Latest posts by frankiepeach
(see all)