In this expert guide, we will explore the name Naiche, including its meaning, history, origin, usage, popularity, namesakes, name day (if applicable), and interesting facts. While academic and governmental sources may be limited for this name, we will provide the best available information.
Meaning and Origin
Meaning
The name Naiche is of Native American origin, particularly from the Chiricahua Apache tribe. The exact meaning of Naiche is not readily available in written records. Names in indigenous cultures often carry symbolic or spiritual significance related to nature, personal attributes, or tribal history. To understand its meaning, it may be necessary to consult sources within the Chiricahua Apache cultural context.
Origin
Naiche originates from the Chiricahua Apache, a subgroup of the larger Apache Nation. The Apache people are indigenous to North America, primarily inhabiting regions in the southwestern United States and northern Mexico. The Chiricahua Apache, including Naiche, played a significant role in resisting American expansion in the late 19th century.
Usage and Popularity
The name Naiche is not widely used in mainstream Western cultures. Its usage is primarily confined to the Apache and Native American communities, where it holds significant cultural and historical value. Names of indigenous origin are celebrated within these communities as a way to honor their heritage.
Namesakes
The most famous and prominent namesake of Naiche is the historical Chiricahua Apache leader Naiche (ca. 1857–1919). He was the son of the renowned Apache leader Cochise and played a pivotal role in the Chiricahua Apache resistance against American forces in the late 19th century.
Name Day
The concept of a name day, as observed in some Western and Christian traditions, may not apply to a name like Naiche, especially if it has roots in a different cultural or linguistic context. Name days are specific to certain cultures and names.
Interesting and Fun Facts
Apache Heritage: Naiche represents a significant part of Chiricahua Apache heritage and is synonymous with their struggles and resilience in the face of American expansion.
Complex Apache Languages: Apache languages, including Chiricahua, are known for their intricate grammatical structures and rich vocabularies. Naiche reflects the linguistic diversity within the Apache Nation.
Legacy of Resistance: Naiche and his people, including Geronimo, were central figures in the Apache resistance against American forces, leaving a lasting legacy in American history.
Cultural Revival: With a growing interest in preserving and celebrating Native American cultures, names like Naiche have gained recognition and are increasingly chosen by Apache parents to honor their heritage.
In conclusion, the name Naiche is a powerful and historically significant name deeply rooted in the Chiricahua Apache culture. While its precise meaning may not be easily accessible due to the complexity of Apache languages, it serves as a symbol of resilience and resistance, closely associated with the legendary Apache leader Naiche and his people. In the context of a renewed appreciation for indigenous heritage, names like Naiche carry immense cultural and historical weight.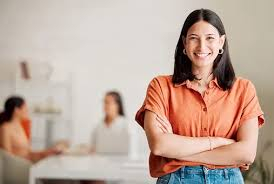 Latest posts by frankiepeach
(see all)