Introduction
The name Afua is a beautiful and culturally rich name with a fascinating history and significance. In this expert guide, we will explore various aspects of the name Afua, including its meaning, history, origin, usage and popularity, notable namesakes, name day celebrations, and some interesting and fun facts.
Meaning, History, and Origin
Meaning
The name Afua is of Akan origin, primarily used by the Akan people of Ghana, West Africa. It is most commonly given to girls born on a Friday. In Akan culture, each day of the week is associated with a particular name and spiritual symbol, and the day of the week on which a child is born can influence their name.
History
The Akan people have a rich and diverse cultural history, and naming plays a significant role in their traditions. Names often reflect the circumstances of a child's birth, their birth order, or the day of the week they were born. Afua is one of the Akan day names, and it signifies that a girl was born on a Friday.
Origin
The name Afua is of Akan origin, specifically from the Ashanti and Fante subgroups of the Akan people. The Akan people primarily inhabit the southern regions of Ghana, and their culture and naming traditions have spread to various parts of the world due to the African diaspora.
Usage and Popularity
The name Afua is predominantly used in Akan-speaking communities in Ghana, but it has also gained recognition and popularity in other parts of the world, particularly among people of African descent. It is not as common as some other Akan names but is cherished for its cultural significance and the importance of being born on a Friday in Akan tradition.
Namesakes
Afua Hirsch: Afua Hirsch is a British writer, broadcaster, and human rights lawyer. She is known for her work on issues of race, identity, and social justice.
Afua Cooper: Afua Cooper is a Jamaican-Canadian historian, poet, and author known for her contributions to African-Canadian history and literature.
Afua Richardson: Afua Richardson is an American comic book artist and musician, recognized for her artwork in various comic series and her musical talents.
Name Day
In Akan tradition, there is a special day associated with each name, known as a "name day." Afua's name day falls on Fridays. These days hold cultural and spiritual significance in Akan culture, and they are often celebrated with rituals, gatherings, and sometimes, special prayers or ceremonies.
Interesting and Fun Facts
The Akan naming system, including names like Afua, reflects a deep connection between the individual and the day of the week they were born. It's a unique way of identifying and celebrating each person's birth.
Afua is often celebrated with traditional Akan dishes and customs on her name day, which brings the community together and strengthens cultural ties.
The name Afua has a melodious sound and a beautiful, unique meaning, making it a popular choice among people who want to celebrate their Akan heritage.
In conclusion, the name Afua is a culturally significant and meaningful name that reflects the traditions and history of the Akan people in Ghana. While it may not be as widely used as some other names, it holds a special place in Akan culture and is celebrated with pride by those who bear it. The name Afua is a testament to the rich cultural diversity and heritage of the Akan people.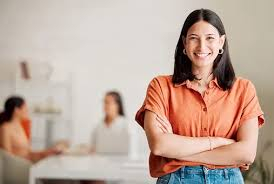 Latest posts by frankiepeach
(see all)