In this expert guide, we will delve into the intriguing name Goyathlay, exploring its meaning, history, and origin, as well as its usage, popularity, namesakes, name day (if applicable), and interesting facts. While academic and governmental sources may be limited for this name, we will draw upon available information to provide a comprehensive overview.
Meaning and Origin
Meaning
The name Goyathlay has its roots in the Apache culture. It is commonly associated with Geronimo, the renowned Apache leader and warrior. The meaning of Goyathlay is not readily available in written records, and Apache languages are known for their complexity and limited written documentation. It is important to note that names in indigenous cultures often carry deep, symbolic meanings that reflect aspects of nature, personal qualities, or tribal history.
Origin
Goyathlay originates from the Chiricahua Apache, a subgroup of the larger Apache Nation. The Apache people are indigenous to North America, primarily inhabiting regions in the southwestern United States and northern Mexico. The Chiricahua Apache, including Geronimo, played a significant role in resisting American expansion in the late 19th century.
Usage and Popularity
The name Goyathlay is not a common name in contemporary Western cultures. Its usage is largely limited to the Apache and Native American communities, where it holds great cultural significance. Names of indigenous origin, like Goyathlay, are celebrated within these communities as a way of preserving and honoring their heritage.
Namesakes
The most famous and prominent namesake of Goyathlay is undoubtedly Geronimo (1829–1909), the legendary Apache leader and warrior. Geronimo was known for his fierce resistance against American expansion into Apache territories. His name has become synonymous with courage and tenacity.
Name Day
In Apache and Native American cultures, the concept of a name day as seen in some Western traditions is not typically observed. Names in indigenous cultures often have spiritual and cultural significance, with rituals and ceremonies performed to celebrate and name individuals, but these practices vary among tribes and communities.
Interesting and Fun Facts:
Geronimo's Legacy: Geronimo, or Goyathlay, is celebrated as a symbol of indigenous resistance and resilience. His name is synonymous with the struggle of Native American tribes against encroachment on their lands and cultures.
Complex Apache Languages: Apache languages, including Chiricahua, are known for their intricate grammatical structures and rich vocabularies. Goyathlay reflects the linguistic diversity within the Apache Nation.
Controversies: Geronimo's legacy is not without controversy, particularly surrounding his surrender and imprisonment. In the early 20th century, his name was also used as a code word for U.S. paratroopers during World War II.
Cultural Revival: With a growing interest in preserving and celebrating Native American cultures, names like Goyathlay have gained recognition and are increasingly chosen by Apache parents to honor their heritage.
In conclusion, the name Goyathlay is a powerful and historically significant name deeply rooted in the Apache culture. While its exact meaning may not be easily accessible due to the complexity of Apache languages, it serves as a symbol of resilience and resistance, largely associated with the legendary Apache leader Geronimo. In the context of a renewed appreciation for indigenous heritage, names like Goyathlay carry immense cultural and historical weight.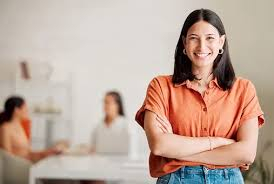 Latest posts by frankiepeach
(see all)