Meaning, History, and Origin
The name Akram is a name with deep historical and cultural significance, particularly in Arabic and Islamic contexts.
Arabic Origin
Akram (أكرم) is derived from the Arabic root "k-r-m," which means "generous" or "noble." It carries connotations of kindness, generosity, and nobility.
Islamic Significance
Akram is highly valued in Islamic culture as it represents noble qualities such as generosity and kindness. Generosity is an esteemed virtue in Islam.
Usage and Popularity
Akram is a common given name for boys in Arabic-speaking countries and among Muslim populations worldwide. It is recognized and appreciated for its positive connotations.
Namesakes
Akram Zaatari
Akram Zaatari is a contemporary Lebanese artist and filmmaker known for his contributions to the world of visual arts.
Akram Khan
Akram Khan is a British-born dancer and choreographer of Bangladeshi descent, celebrated for his innovative and powerful performances.
Name Day
The concept of celebrating a "name day" is not traditionally associated with Arabic or Islamic naming traditions. Muslims celebrate important life events, such as a child's birth, with prayers and gatherings. The specific customs and traditions related to naming may vary among different Muslim cultures and communities.
Interesting and Fun Facts
Noble Virtues
Akram carries strong connotations of generosity and nobility, reflecting the desire for kindness and goodwill in one's name.
Contemporary Influence
Akram Khan and Akram Zaatari, both notable namesakes, have made significant contributions to the fields of art and performance, highlighting the modern relevance of the name.
Islamic Values
The name Akram resonates with Islamic values and virtues, emphasizing the importance of being generous and noble in one's actions.
Universal Appeal
While rooted in Arabic and Islamic culture, the name Akram is recognized and respected by people from diverse cultural backgrounds, reflecting its universal appeal.
Please note that while this guide provides a general overview of the name Akram, specific cultural variations and additional details may exist. For more in-depth information and cultural nuances related to the name Akram, it is advisable to consult authoritative sources and references.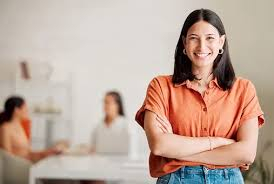 Latest posts by frankiepeach
(see all)