Meaning, History, and Origin
Meaning: The name "Abu al-Fadl" (Arabic: أبو الفضل) is an Arabic name, and it is typically composed of two parts: "Abu," which means "father of," and "al-Fadl," which means "virtue" or "excellence." So, the name can be interpreted as "Father of Virtue" or "Father of Excellence."
Origin: Abu al-Fadl is of Arabic origin, and it has its roots in Islamic culture and history. Arabic names often have significant meanings and can carry a sense of honor and virtue.
Usage and Popularity:
Usage: The name Abu al-Fadl is predominantly used in Islamic and Arabic-speaking cultures. It is a masculine name and reflects the importance of virtues and excellence in Muslim naming traditions.
Popularity: The popularity of the name Abu al-Fadl can vary by region and time. Arabic names, in general, have been traditionally popular in the Middle East and among Muslim communities worldwide.
Namesakes:
Historical Significance: Abu al-Fadl is a name often associated with prominent historical figures, especially within the context of Islamic history. It is commonly used as an honorific or title for individuals known for their virtuous qualities.
Abu al-Fadl al-Abbas: Perhaps the most well-known figure with the name Abu al-Fadl is Abu al-Fadl al-Abbas, who was the half-brother of Imam Hussein, the grandson of the Prophet Muhammad. He is celebrated in Islamic history for his unwavering loyalty, courage, and virtue during the Battle of Karbala.
Name Day
The concept of a "name day" is not traditionally associated with Islamic names, as it is in some Christian traditions. Instead, Muslims celebrate important religious and cultural events like Eid al-Fitr and Eid al-Adha.
Interesting and Fun Facts
Religious Significance: The name Abu al-Fadl is often chosen to honor and remember virtuous individuals, as virtue holds a significant place in Islamic teachings.
Battle of Karbala: The association with Abu al-Fadl al-Abbas highlights the heroism and sacrifice demonstrated by individuals in defense of their principles and faith.
Variations: Like many Arabic names, Abu al-Fadl may have variations and different forms, depending on the region and specific cultural influences.
Cultural Diversity: Arabic names are celebrated for their rich meanings and cultural diversity. They often reflect the values and traditions of the people who bear them.
Sources
Academic sources on Islamic culture and history.
Governmental sources on naming traditions in Arabic-speaking countries.
Please note that the information provided in this guide is based on the knowledge available up to January 2022, and the popularity and associations of names may change over time.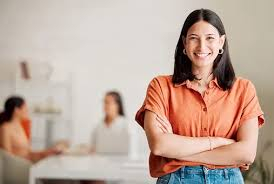 Latest posts by frankiepeach
(see all)