Meaning, History, and Origin
Meaning: The name "Abu Bakr" (Arabic: أبو بكر) is of Arabic origin and consists of two parts: "Abu," which means "father of," and "Bakr," which is thought to mean "young camel" or "firstborn." Therefore, the name can be interpreted as "Father of the Young Camel" or "Father of the Firstborn."
Origin: "Abu Bakr" is a name deeply rooted in Islamic history and culture. It is commonly given to honor the first Caliph of Islam, Abu Bakr al-Siddiq, who was one of the closest companions of the Prophet Muhammad.
Usage and Popularity
Usage: "Abu Bakr" is widely used in Islamic and Arabic-speaking cultures. It is a masculine name that reflects the reverence for the early Islamic leaders and their contributions to the faith.
Popularity: The name "Abu Bakr" has historically been a popular name in Muslim-majority countries and communities. Its popularity is tied to its historical and religious significance.
Namesakes
Historical Significance: The most famous namesake of "Abu Bakr" is Abu Bakr al-Siddiq, who was the first Caliph of Islam after the Prophet Muhammad. He played a pivotal role in the early Islamic community and is considered a paragon of faith and leadership.
Name Day
The concept of a "name day" is not traditionally associated with Islamic names. Muslims celebrate important religious and cultural events, such as Eid al-Fitr and Eid al-Adha, but do not have specific celebrations based on names.
Interesting and Fun Facts
The First Caliph: Abu Bakr al-Siddiq's significance in Islam is immense. He was not only the first Caliph but also the father-in-law of the Prophet Muhammad, emphasizing the familial and spiritual ties of the early Islamic community.
Caliphate Succession: Abu Bakr's role as the first Caliph set a precedent for the succession of leadership in the Islamic world. He is often remembered for his dedication to preserving the teachings of Islam after the Prophet's passing.
Variations: Like many Arabic names, "Abu Bakr" may have variations and different forms in various regions, reflecting the diverse cultural influences on Arabic names.
Devotional Name: Choosing the name "Abu Bakr" for a child is often seen as a reflection of the parents' desire for their child to embody the virtues of the first Caliph.
Sources
Academic sources on Islamic history and naming traditions.
Governmental sources on naming practices in Arabic-speaking countries.
Please note that the information provided in this guide is based on the knowledge available up to January 2022, and the popularity and associations of names may change over time.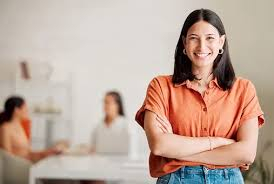 Latest posts by frankiepeach
(see all)