Meaning, History, and Origin
Meaning
The name "Adila" is of Arabic origin and means "just" or "fair." It conveys qualities of justice, integrity, and fairness.
Origin
"Adila" is deeply rooted in Arabic and Islamic traditions, reflecting the importance of ethical and moral values in the culture.
Usage and Popularity
Usage
"Adila" is a feminine name and is commonly used in Arabic-speaking and Muslim-majority countries. It reflects the significance of just and virtuous qualities.
Popularity
The name "Adila" has been consistently popular in many Arabic-speaking regions. Its timeless appeal is linked to its meaning of justice and fairness.
Namesakes
Prominent Individuals: While there may not be widely recognized historical figures named "Adila," there are numerous individuals with this name who have contributed to various fields, embodying its virtues.
Name Day
The concept of a "name day" is not traditionally associated with the name "Adila" in Arabic or Islamic cultures. Instead, Muslims often celebrate important religious and cultural events, such as Eid al-Fitr and Eid al-Adha.
Interesting and Fun Facts
Ethical Significance
The name "Adila" reflects the importance of ethical and moral values in Islamic traditions, symbolizing the qualities of justice and fairness.
Universal Appeal
While traditionally an Arabic name, "Adila" has universal appeal and is well-received in many countries, reflecting its universal message of fairness.
Variations
The name may have variations and different forms in various regions, showcasing the adaptability of Arabic names to local languages and cultures.
Feminine Form
"Adila" is the feminine form of the name, emphasizing its use for girls and women.
Sources
Academic sources on Islamic naming traditions and cultural significance.
Governmental sources on naming practices in Arabic-speaking countries.
Please note that the information provided in this guide is based on the knowledge available up to January 2022, and the popularity and associations of names may change over time.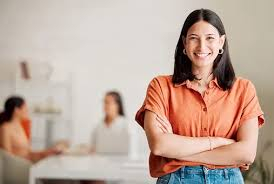 Latest posts by frankiepeach
(see all)