Meaning, History, and Origin
Meaning
The name "Adnan" is of Arabic origin and is believed to mean "settler" or "one who stays," reflecting a sense of permanence and stability.
Origin
"Adnan" has a rich historical significance in Arab genealogy. It is associated with the Adnanites, a purportedly ancient Arab tribe, and is believed to have roots in pre-Islamic Arabian history.
Usage and Popularity
Usage
"Adnan" is a masculine name and is commonly used in Arabic-speaking and Muslim-majority countries, reflecting the importance of ancestral and historical ties.
Popularity
The name "Adnan" has been consistently popular in many Arabic-speaking regions. It is chosen for its deep-rooted historical and cultural significance.
Namesakes
Prophet Adnan
In Islamic tradition, Adnan is regarded as a distant ancestor of the Prophet Muhammad. His genealogy is traced through Adnan to Isma'il (Ishmael), the son of the biblical prophet Abraham.
Adnan Khashoggi
A notable namesake is Adnan Khashoggi, a Saudi Arabian billionaire businessman and arms dealer who gained international fame due to his business ventures and high-profile lifestyle.
Name Day
The concept of a "name day" is not traditionally associated with the name "Adnan" in Arabic or Islamic cultures. Instead, Muslims often celebrate important religious and cultural events, such as Eid al-Fitr and Eid al-Adha.
Interesting and Fun Facts
Ancestral Significance
The name "Adnan" is linked to ancestral and historical connections, and it carries the heritage of Arab genealogy.
Islamic Tradition
Adnan's role as a forefather of the Prophet Muhammad emphasizes his importance in Islamic genealogy and historical narratives.
Arab Identity
"Adnan" is associated with Arab identity and history, reflecting the cultural depth of Arabic names.
Variations
The name may have variations and different forms in various regions, reflecting the adaptability of Arabic names to local languages and cultures.
Sources
Academic sources on Arabic naming traditions and genealogy.
Governmental sources on naming practices in Arabic-speaking countries.
Islamic historical texts and genealogical records.
Please note that the information provided in this guide is based on the knowledge available up to January 2022, and the popularity and associations of names may change over time.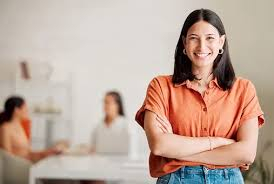 Latest posts by frankiepeach
(see all)