Meaning, History, and Origin
The name Afif is of Arabic origin and carries deep cultural and linguistic significance. In Arabic, "Afif" (عفيف) means "chaste," "pure," or "virtuous." It is associated with qualities of modesty, purity, and honor, making it a name with a positive and virtuous meaning.
Usage and Popularity
Afif is a male given name commonly used in Arabic-speaking countries and among Muslim communities worldwide. Its popularity may vary by region and time, but it is generally recognized and appreciated for its noble connotations.
Namesakes
Afif Al-Din al-Hasani
Afif Al-Din al-Hasani was a notable Arab scholar and historian known for his works on Arab history and genealogy.
Afif Safieh
Afif Safieh is a Palestinian diplomat who has served as the Palestine Liberation Organization (PLO) representative to the United Kingdom.
Name Day
The concept of celebrating a "name day" is not traditionally associated with Arabic or Islamic naming traditions. Muslims often celebrate important life events, such as a child's birth or the recitation of the Quran, with prayers and gatherings. The specific customs and traditions related to naming may vary among different Muslim cultures and communities.
Interesting and Fun Facts
Virtuous Meaning
Afif is admired for its virtuous meaning, emphasizing qualities like purity, honor, and modesty.
Literary References
The name Afif can be found in various Arabic literary works and poetry, often used to express ideals of honor and morality.
Arabic Calligraphy
Names like Afif are often rendered beautifully in Arabic calligraphy, making them popular choices for artistic and decorative purposes.
International Appeal
While Afif is more commonly used in Arabic-speaking regions, it is recognized and appreciated by people from diverse cultural backgrounds, reflecting the universal appeal of its positive meaning.
Please note that the information in this guide is based on general knowledge and should be supplemented with authoritative sources for specific details and cultural variations related to the name Afif.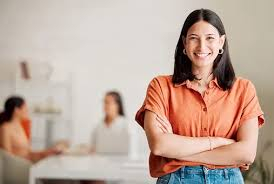 Latest posts by frankiepeach
(see all)