Meaning, History, and Origin
The name Alia is a name with a rich history and cultural significance, found in various cultures and languages.
Origin and Variations
Alia has diverse origins, with variations in Arabic, Hebrew, and other languages. In Arabic, it means "exalted" or "sublime," reflecting qualities of nobility and elevation.
Cultural Significance
The name Alia signifies noble qualities and is often associated with individuals of high character and distinction.
Usage and Popularity
Alia is a widely used given name for girls in various cultures, including Arabic-speaking, Hebrew, and Western communities. It is appreciated for its elegant and meaningful connotations.
Namesakes
Princess Alia bint Al Hussein
Princess Alia bint Al Hussein of Jordan is known for her humanitarian work and dedication to improving the lives of children.
Alia Shawkat
Alia Shawkat is an American actress celebrated for her roles in film and television, including "Arrested Development."
Name Day
The concept of celebrating a "name day" varies among different cultures and religions. In some cultures, the birth of a child is celebrated with prayers and gatherings, but specific name days for Alia may not be observed.
Interesting and Fun Facts
Elegance and Nobility
Alia conveys a sense of elegance and nobility, making it a favored choice for those seeking a name with elevated connotations.
Multicultural Usage
Alia is a name with multicultural appeal, used in various regions and languages, reflecting its universal charm.
Princessly Associations
The name is sometimes associated with royalty or nobility, adding to its regal allure.
Celebrated in Entertainment
Alia Shawkat, a prominent namesake, has made a mark in the entertainment industry with her acting talent.
Please note that while this guide provides a general overview of the name Alia, specific cultural variations and additional details may exist. For more in-depth information and cultural nuances related to the name Alia, it is advisable to consult authoritative sources and references.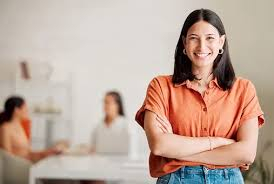 Latest posts by frankiepeach
(see all)