The name "Alim" is a unique and culturally rich name with a fascinating history, diverse origins, and an array of interesting aspects associated with it. This guide will explore the meaning, history, origin, usage, popularity, notable namesakes, name day, and fun facts related to the name "Alim."
Meaning of the Name "Alim"
The name "Alim" has its roots in multiple languages and cultures, each with its own interpretation of the name's meaning:
Arabic Origin
In Arabic, "Alim" (عليم) is derived from the root word "ʿalim," which means "knowledgeable" or "learned." This name carries the connotation of wisdom and intellectual prowess.
Turkish Origin
"Alim" is also used in Turkish, where it means "scholar" or "wise."
History and Origin of the Name "Alim"
The name "Alim" has a rich history with origins in various cultures, but its roots can be primarily traced back to Arabic and Turkish sources. Arabic has historically been a significant influence on names across the Middle East and parts of Africa, while Turkish culture has contributed to the name's usage in Turkey and other Turkic-speaking regions.
Usage and Popularity
The popularity of the name "Alim" varies by region and culture:
Arabic-speaking countries
"Alim" is relatively common in Arabic-speaking countries, where it is considered a traditional and respected name, symbolizing knowledge and wisdom.
Turkish-speaking regions
In Turkey and Turkic-speaking countries, "Alim" is used, but it may not be as prevalent as some other Turkish names.
Global Adoption
"Alim" has also gained recognition in various parts of the world due to globalization and the exchange of cultures. It is sometimes chosen by parents who appreciate its meaning and cultural significance.
Namesakes
Several notable individuals have borne the name "Alim" or similar variations, further enhancing its significance:
Alim Qasimov
A prominent Azerbaijani musician known for his mastery of the traditional art of mugham, a genre of Azerbaijani folk music.
Alim Khan
The last emir of the Emirate of Bukhara in present-day Uzbekistan, who played a significant role in Central Asian history during the early 20th century.
Name Day
The concept of a name day is not common in all cultures, and the celebration of a name day for "Alim" may vary by region. In many cases, individuals named "Alim" may choose to celebrate their name day on a day that holds personal significance to them or aligns with their cultural traditions.
Interesting and Fun Facts
Variations
"Alim" may have different spellings or variations in different cultures, such as "Aleem" in some Arabic-speaking regions.
Gender Neutrality
The name "Alim" is gender-neutral, suitable for both males and females, which adds to its versatility and appeal.
Influence on Character
The name "Alim" is often associated with characteristics such as intelligence, wisdom, and a thirst for knowledge, which can have a positive impact on an individual's self-perception and aspirations.
Cultural Exchange
Names like "Alim" reflect the cultural exchange and interconnectedness of our globalized world, as they are adopted and appreciated in various regions beyond their original cultural boundaries.
In conclusion, the name "Alim" is a culturally rich and meaningful name with roots in Arabic and Turkish languages. It symbolizes wisdom and knowledge, making it a popular choice in Arabic-speaking countries and among those who appreciate its significance. This name is a testament to the diversity and interconnectedness of cultures worldwide, as it is embraced in different regions for its unique qualities.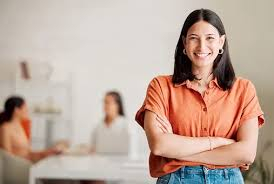 Latest posts by frankiepeach
(see all)